The Perfect Accessorize Bun for Your Wedding Day Look
Your wedding day is the most special occasion of your life, and you want to ensure every detail from head-to-toe looks perfect. For many brides, their hairstyle is a big part of that look, especially when finding the right accessories. One timeless style is becoming particularly popular with modern weddings: The accessorized bun! As elegant as it is versatile, this hairstyle can be tailored to suit any bride – for vintage looks or contemporary styles. Keep reading on to learn more about why an accessorized bun makes hairdoing statement-worthy!
Ideas and inspiration for wedding accessorizing your bun
From vintage-inspired feathers to modern sculptural pins, there are so many ways to dress up your hairstyle with a wedding day accessory. To find the right look for you, consider the overall style of your wedding. Are you having a classic ceremony or an outdoor bohemian fête? Do you want something subtle and timeless or bold and eye-catching? Whatever design you choose, it's important to ensure that the accessory complements both your hair color and texture as well as your gown.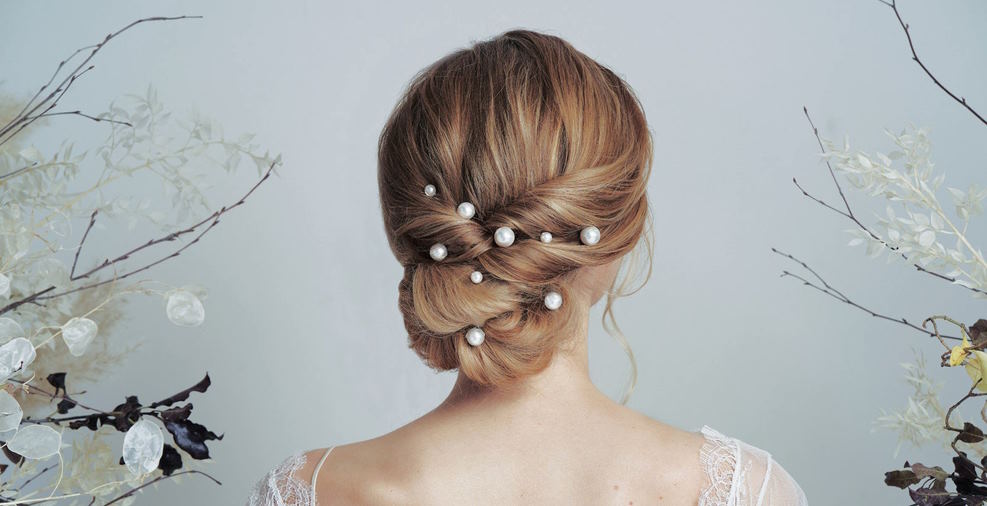 When choosing accessories for a bun hairstyle, try experimenting with different materials like pearls, crystals, silk flowers, or even vintage brooches. If you're looking for a subtle accent for your updo, consider opting for a thin headband or veil. For more of a statement-making look, opt for larger pieces like tiaras and jeweled combs to add shine and sparkle. As you explore the endless options available, don't forget to personalize your style with an heirloom piece or something that reflects your personality. No matter what type of accessory you choose for your wedding day, it will surely make your hairstyle stand out from the crowd!
How to create an elegant wedding accessorized bun for your big day
Creating an elegant wedding accessorized bun is a great way to add a touch of sophistication and style to your bridal look. The bun can be dressed up with various hair accessories, including flowers, ribbons, pearls, or even delicate lace. Here's how you can create the perfect accessorized wedding bun:
Start by gathering your hair into a low ponytail at the nape of the neck and secure it with an elastic band. Ensure all the hair is neatly tucked in and free from tangles.
Take two sections from either side of the ponytail and cross them in front to form an X-shape on top of the elastic band. Secure these sections with hair pins.
Twist a small section of the ponytail until it forms a tight coil. Secure the coil with hair pins, ensuring all strands are tucked in neatly.
Gently pull at the sides of the bun to make it look fuller and more voluminous.
Accessorize your bun by weaving in delicate flowers, pearls, or ribbons through the loops of hair created by the twist. You can also adorn your wedding bun with clips or tiaras for an added touch of glamour.
Finally, spritz on some hairspray to help keep your hairstyle securely in place throughout your special day.
With these easy steps, you can create a beautiful and elegant wedding accessorized bun that will make you look and feel like the absolute queen on your big day!