The Ultimate Guide to Planning a Fun Boat Bachelorette Party
If you're looking for the perfect way to celebrate your last days as a single woman and have an unforgettable time of fun and relaxation with your girls, throwing a boat bachelorette party is a great option! Whether its coastal cruising or sailing along on the open seas, boating can provide unparalleled experiences of leisurely lounging on deck with friends, watching the sun dip beneath the horizon while listening to music and sipping drinks. Plus, it's relatively affordable compared to other options like beachside vacations or all-day spa trips. If you want to ensure everyone gets involved in planning and enjoys their trip safely – keep reading; this post includes all essential tips and tricks to help you plan an amazing boat bachelorette party!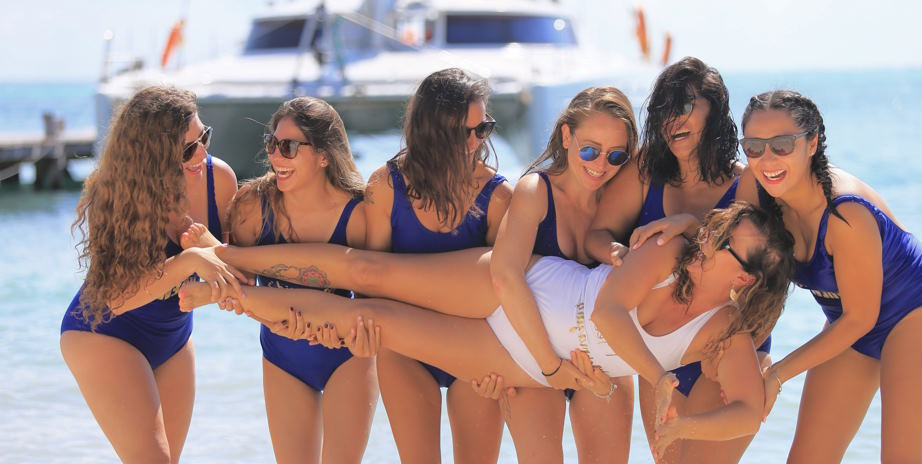 Throwing the perfect boat bachelorette party – a step-by-step guide
Decorations: Deck the boat out in your bride-to-be's favorite colors, lay out some beach towels and blankets to sit on, and bring a playlist of her favorite tunes so she can jam out as you take off. If you want to add extra decorations, decorate the boat with fun bachelorette banners or hang up twinkle lights for a romantic touch!
Activities: Depending on how long your boat ride is going to be, it might be a good idea to plan some activities. Games like "Truth or Dare" are great for getting everyone laughing and having fun. You could also bring along paddle boards so that everyone can get their exercise in. If your bride loves the water, have everyone try out a wakeboard or tube for extra fun!
Refreshments: No bachelorette party is complete without an array of delicious snacks and drinks. Keep it simple by bringing finger foods like chips and dip, sandwiches, fruit salad, or cheese and crackers. Also, be sure to bring plenty of ice cold drinks such as sodas, beers, and wine so that everyone can stay hydrated while having fun in the sun.
Safety: Safety should always be your number one priority when you're on a boat ride with friends. Make sure that everyone has life jackets before setting off, check that the boat is functioning properly, and be sure to stay away from any areas that could be dangerous. These simple steps will ensure everyone has a safe and enjoyable time out on the water.
Have Fun: Don't forget – at the end of the day, this boat bachelorette party should be about having fun! Take lots of pictures to cherish the memories for years to come and ensure your bride-to-be has an amazing time before she ties the knot. Then, with some careful planning and attention to detail, you can throw her a boat bachelorette party she won't soon forget!
Bachelorette party on the boat—planning a memorable celebration
When it comes to making a bachelorette party memorable, nothing beats going on a boat. From small inflatables to large yachts, there are plenty of options when it comes to planning your special event. Of course, the type of boat you choose will depend on the size of your party and any activities you want to do during the event.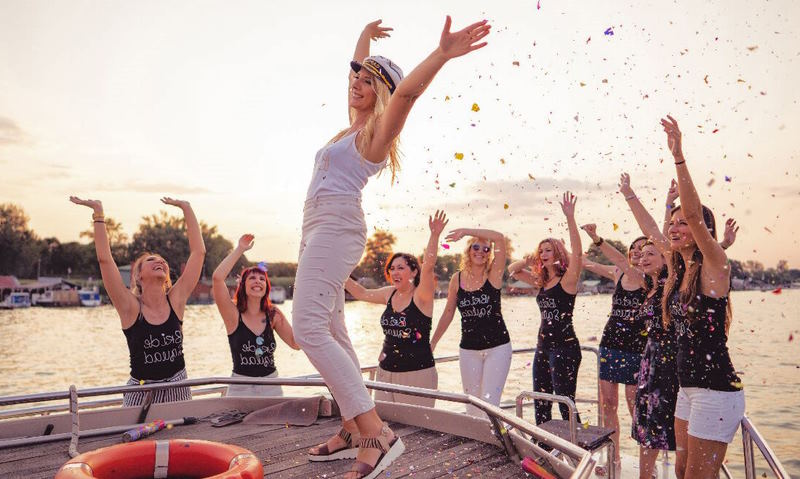 If you're planning an intimate gathering for just a few friends, consider renting out a pontoon or smaller sailboat for an afternoon or evening cruise around your local lake or harbor. This is sure to be relaxing and comfortable while providing stunning views along the way. However, chartering a yacht may be more appropriate for larger groups as they can generally accommodate quite a few passengers.
Another thing you need to consider when planning your bachelorette party on the boat is what type of activities will you include? Some popular choices include swimming, fishing, waterskiing, tubing, and wakeboarding. Depending on the size of your group and the boat you decide to rent, many of these activities may already be included in the package. If not, do some research to ensure that everything can fit and that there are no extra fees for some of these special add-ons.
Finally, don't forget about food and drinks when planning your bachelorette party on the boat! Most boats have a full kitchen, so you can easily prepare snacks or a full meal. If you'd prefer not to cook, consider packing a cooler with pre-prepared meals and drinks for the day. Also, be sure to check with your rental company if there are any restrictions on food or beverages aboard their vessels.
With careful planning, a bachelorette party on the boat can be an unforgettable experience for everyone involved! From picking out the perfect vessel to customizing activities and snacks, it's all up to you how memorable this event will be. So get creative, have fun, and make those memories last forever!