A Guide to Choosing the Perfect Time of Year for Your Wedding
When it comes to planning your wedding, one of the most important considerations is ensuring that you choose the perfect time of year. After all, a winter wedding may create beautiful snow-blown pictures but can also mean chilly guests and icy roads; while a summer ceremony could bring with it warmer temperatures but also extreme heat that can make dancing uncomfortable and even ruin hairstyles. We've created this guide – to help couples decide what season is right for them as they plan the big day. From practical considerations like weather forecasts and venue availability to more sentimental aspects such as family obligations or holiday symbolism, we cover everything you need to know when picking out a date. So read on!
The pros and cons of every month or season for your perfect wedding day
In the summertime, daylight savings time can mean long, bright evenings for outdoor ceremonies and receptions that last late into the night. The warm weather also allows couples to plan outdoor weddings without worrying about unexpected cold spells or rain. Summer is also filled with plenty of family vacation days, making it easier for out-of-towners to attend your wedding. However, while the fair weather is a plus, the summer heat can cause discomfort at outdoor events and happy hour prices may be higher during peak tourist seasons in certain cities.
In the fall months, the color palette opens up—think deep reds, oranges, and yellows—which creates great backdrops for romantic photos. Plus you'll be able to take advantage of the cooler temperatures for outdoor activities. However, it's also a popular wedding season, so venues may be booked up and vendors charge more for services during peak months.
Winter can offer some advantages, such as lower prices on travel accommodations and easier availability for venues and vendors due to decreased demand. Without daylight savings time, you'll also have shorter evenings with more predictable light conditions if you plan an outdoor ceremony or reception. But winter weather can make outdoor event planning difficult in certain areas, and there may be fewer guest options available as holiday events tend to crowd family calendars.
Spring is a great choice if you want to capitalize on bright colors and flowers just coming into bloom. In addition, if you plan an outdoor wedding, temperatures are milder and more predictable than in the summer months, plus your guests will avoid sultry heat or unexpected rain showers. However, springtime also comes with plenty of pollen, which may affect those who are sensitive to seasonal allergies. Plus, like summer and fall, it's a popular times for weddings, so expect higher prices on travel and vendor services.
Ultimately, wherever you choose to get married—summer or winter—you can make any season special by focusing on what matters most: celebrating your love with family and friends! With that core idea at the center of your wedding planning process, no matter the season, you can create a timeless celebration that is as unique as your relationship.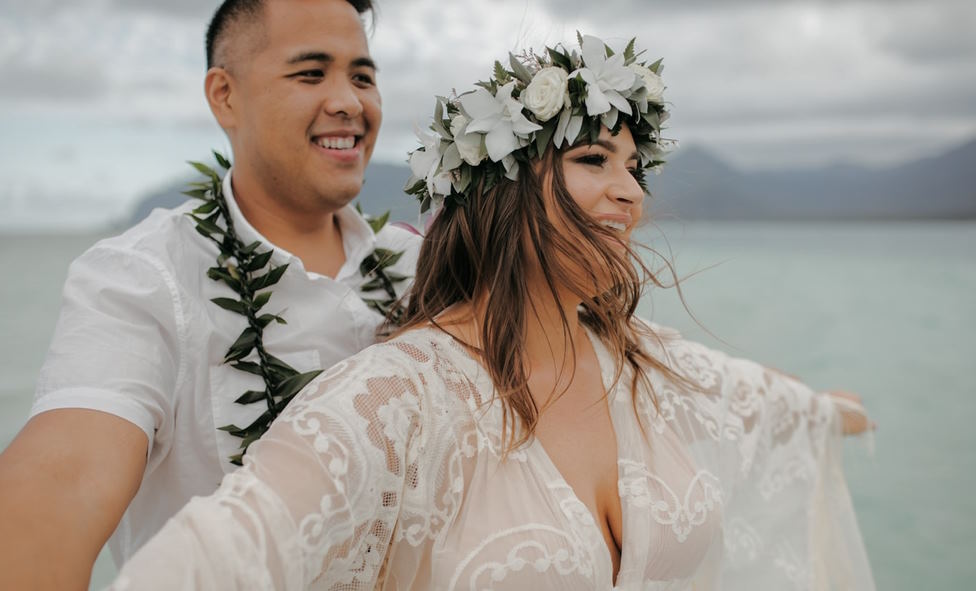 Tips for deciding when to have your wedding
When the time comes to start planning your wedding, there are a few things you should consider in order to decide when would be the best time for you and your partner.
Think about the season – What kind of weather do you and your guests prefer? Are you looking for outdoor or indoor activities? Do certain months have events/holidays that may conflict with your preferred date? For example, if summer is important to you, remember that July and August may be busy due to vacations or other events.
Consider work schedules – Depending on who's involved in the planning (bridesmaids, groomsmen, family members) and who will be attending (distant relatives), you may want to take into account any conflicts with vacation schedules or work obligations.
Think about your budget – Weddings can get expensive, so it's important to consider what time of year would be more budget-friendly. For example, certain times of the year may have higher costs, such as major holidays or peak seasons (think summer months). You'll also want to factor in discounts that may be available during certain times through venues and vendors.
Consider other events – Consider how your wedding timing aligns with other life events like graduation, anniversaries, or family reunions that your guests may already have planned. But, again, you don't want to compete for their attendance!
No matter when you decide to have your wedding, the most important thing is choosing a date that works for both of you and will make for a memorable day.