Gorgeous Wedding Hairstyles For Curly Hair That Will Make You Shine on Your Big Day
Are you blessed with curly locks but wondering how to style your hair for the wedding of your dreams? Your worries are over! There are a plethora of beautiful, chic and glamorous hairstyles out there that will allow you to show off your lovely curls while making you feel incredible on your special day. From soft low buns to intricate updos and everything in between, we've put together a list of stunningly elegant wedding hairstyles for curly hair – each one radiating with natural beauty and timelessness. Let us help make the process just a little easier by giving you inspiration for gorgeous options so that you can start envisioning yourself absolutely shining on this momentous occasion!
How to find the perfect wedding hairstyle when you have curly hair
If you have curly hair and are looking for a wedding hairstyle, there are several things to consider. First, decide if you want an up-do or a down style. An up-do can be dressed up with accessories like flowers, ribbons or veils, while a down style can make your curls look more natural and romantic.
When it comes to accessorizing an up-do, consider styling your curls in loose waves that cascade down the back of your neck. This will create an elegant silhouette that is sure to turn heads during your wedding ceremony. If you opt for an updo, consider using products such as mousse or gel to keep your hair in place throughout the day.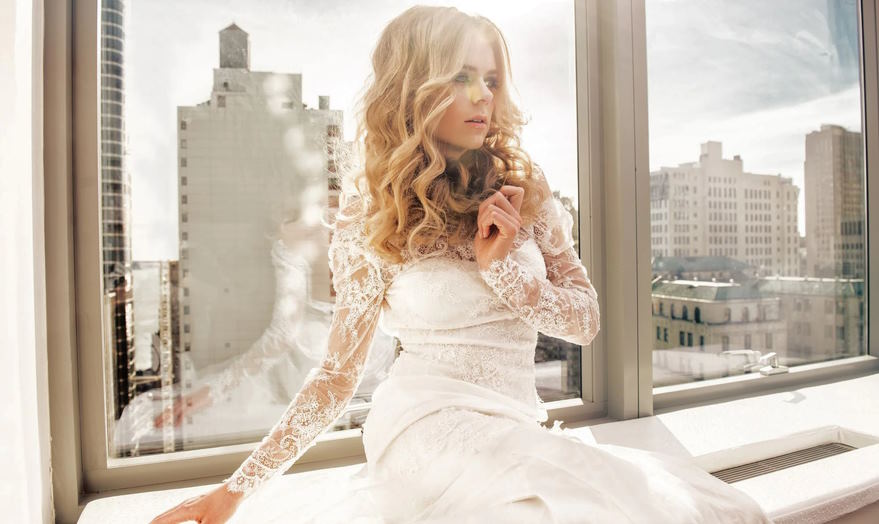 Moreover, if you prefer a more casual style, consider wearing your curls in a half up and half down. This allows you to have the best of both worlds—showing off your curls while keeping them out of your face. Finally, when choosing accessories for this look, think of something that complements the texture and volume of your hair, such as delicate jewelry or bobby pins.
Finally, keep in mind that no matter what wedding hairstyle you choose, make sure it is comfortable and looks great on you. Don't be afraid to experiment with different looks until you find the perfect one for your special day! With some patience and creativity, you can find the perfect wedding hairstyle for curly hair.
Creative and stylish wedding hairstyles for curly hair
For curly hair, there are so many ways to wear it on your wedding day. Whether you choose an updo, a half-up style, or leave it down, a few accessories can completely transform your look! For starters, why not try a romantic and classic hairstyle like the Chignon? This style is perfect for those seeking a timeless yet modern look – pull your locks up into a low bun and use bobby pins to secure everything in place. If you want something more unique, perhaps consider incorporating braids into the design. A Dutch braid along the sides of the head leading up to an elegant low bun can be incredibly beautiful!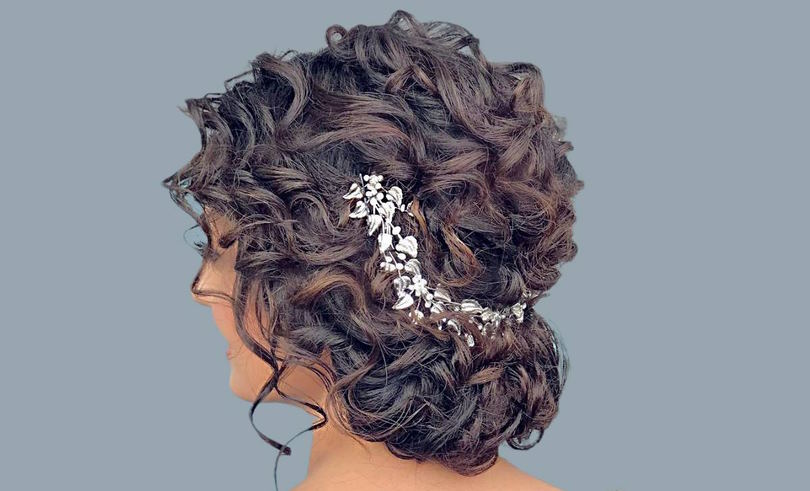 Alternatively, if you prefer something simpler with less fussing around, you can't go wrong with a half-up style. Gather the top section of your hair and tie it back into a ponytail, leaving the rest of your curls to cascade down your back. You can add romantic waves to this look by curling the lower portion or leaving it as is for a more natural feel.
To ensure your hairstyle stands out, why not try incorporating some sparkle? For example, a few strategically placed rhinestones or pins in an updo will instantly turn heads! Or consider using flower accessories like baby's breath, roses, or daisies to bring a touch of whimsy and romance to any style. With so many possibilities when it comes to styling curly hair for your wedding, the hardest part is choosing just one! No matter what you choose, it will surely be a beautiful and unforgettable look.